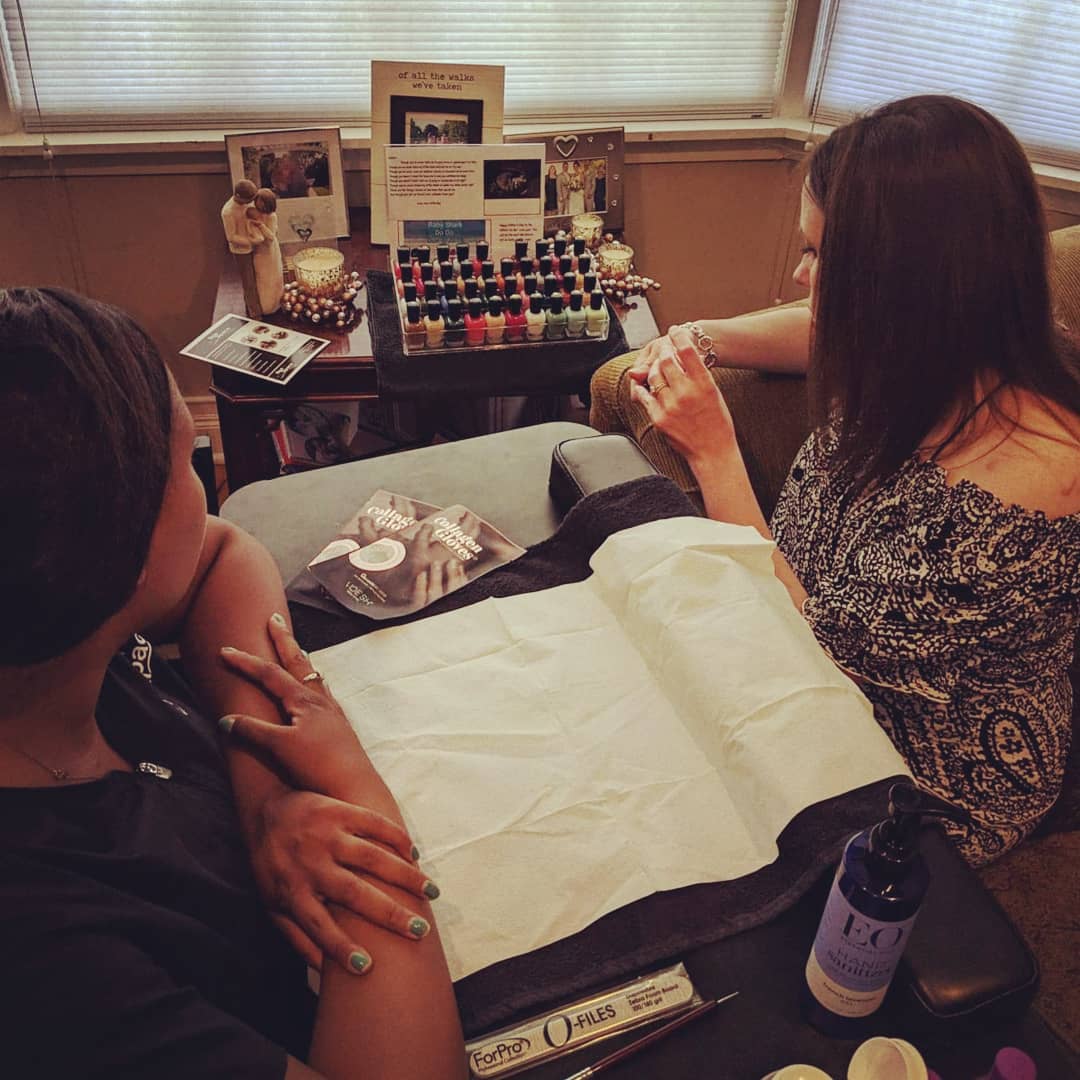 Collagen Hand Treatment With Polish$20 Per Treatment
Your treatment begins with the application of our deep moisturizing Deluxe Collagen gloves that are pre-filled with Collagen, Shea Butter & Vitamin E. Service includes nail shaping, buff, massage and your polish of choice from our polish bar.
Sacred Hands Manicure$35 Per Treatment
This luxurious service starts with an exfoliating Lime Blossom Sugar Scrub followed by a massage with our Hydra Opulence lotion that includes pure macadamia oil and aloe vera. This service also includes nail shaping, buff and cuticle treatment. We have over 40 Zoya nail "Vegan Friendly" polishes to select from to conclude your service.
Gel/No-Chip Manicure$45 Per Treatment
For this service we use CND Shellac is used with this service, it is "7 Free" which means it does not contain several items found in other products. This product is friendly to your nails and skin. The service includes nail filing, buff, cuticle treatment and a finish from our Gel/No-Chip polish bar. You will conclude your service with a Hydrating Hand Massage with our Collagen Gloves. ***Note: service does not include removal of current Gel polish or other enhancements.***
French Finish$10 Per Treatment
French Nail Design. Advance notification required.
---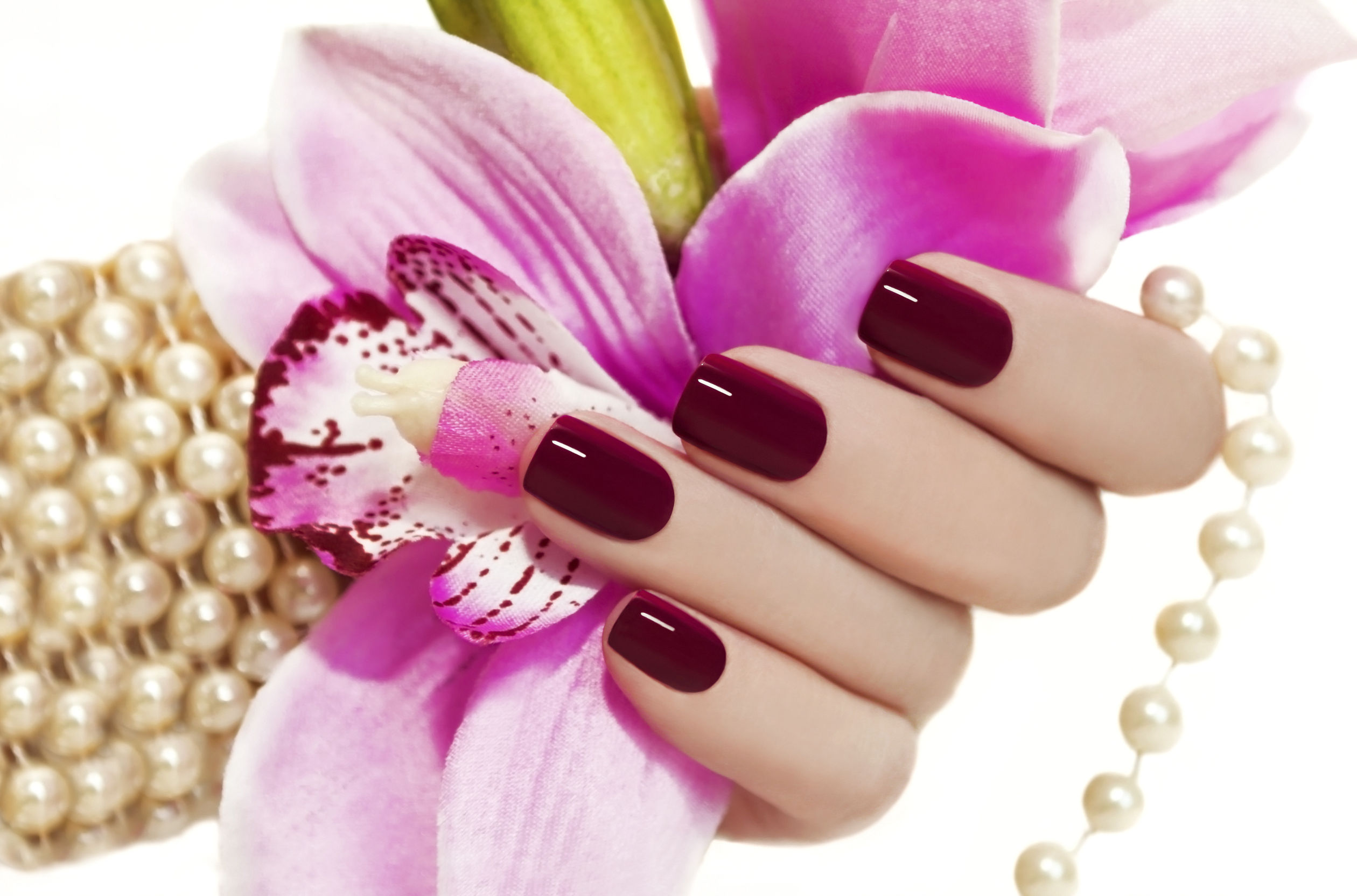 Collagen Foot Treatment With Polish$30 Per Treatment
This effective, dry pedicure service begins with our deep moisturizing Deluxe Collagen socks that are pre-filled with Collagen and Vitamin E. This service includes a sanitizing foot spray, nail shaping, buff and foot massage. Your treatment will conclude with a nail lacquer of your choice from our Polish Bar.
Signature Scent Deluxe Pedicure$55 Per Treatment
Start your Signature Scent Deluxe Pedicure by soaking your feet in a scented Sea Salt foot soak of your choice as you enjoy our heated pedicure unit while also receiving a vibrating foot massage. Each Signature Scent Deluxe Pedicure includes a foot softening Sea Salt Soak, a Moisturizing Scrub, Mud Mask, Cuticle and Callous Treatment, Massage and polish with our Vegan friendly Zoya nail polish.
02 Bubbly Pedicure$65 Per Treatment
This bubbly pedicure will have your feet feel as though they are walking on clouds. This service will cleanse & unclog pores as micro-size bubbles work naturally to provide deep-cleansing and unclogging of the pores. The gentle yet effective body butter wraps the skin in a blanket of pure moisture that hydrates and nourish, for a healthier and glowing complexion. This 02 Pedi treatment will help firm and tighten up the skin, removing dead skin cells and purify the pores for a youthful and well-toned skin.
Footlogix Pedicure$65 Per Treatment
Footlogix is the world's first PEDICEUTICAL, also known as the "Medical Pedicure". This pedicure helps heal simple dry skin conditions as well as more severe cases of cracked skin and heels. This treatment will help eliminate a number of issues and is gentle enough to use for individuals with health concerns such as diabetes.
Milk & Honey Ultimate Pedicure$80 Per Treatment
Our Milk & Honey Ultimate Pedicure treatment is a six-step treatment that enriches skin with the key ingredients to give your feet their much needed nutrients. This service is performed in our Belava Trio which has individual liners that are replaced after each service . This pedicure includes a Sea Salt Soak, Sugar Scrub, Mud Mask, Massage Lotion, an invigorating foot and leg Massage with our self heating Lava Shells, Callus Remover and a Finishing Moisturizer. The final step is your polish application of your selection from the Polish Bar.
---
---
---
---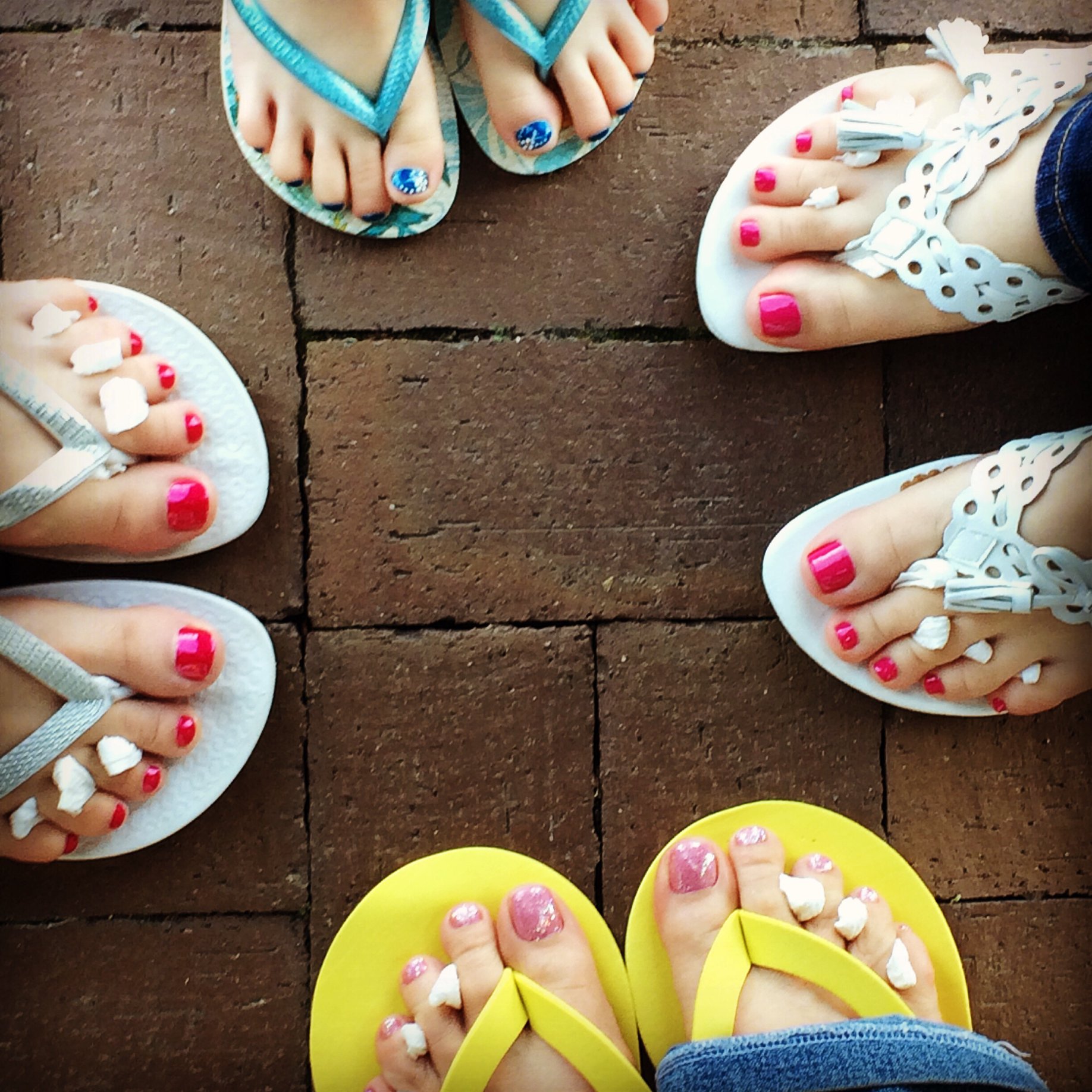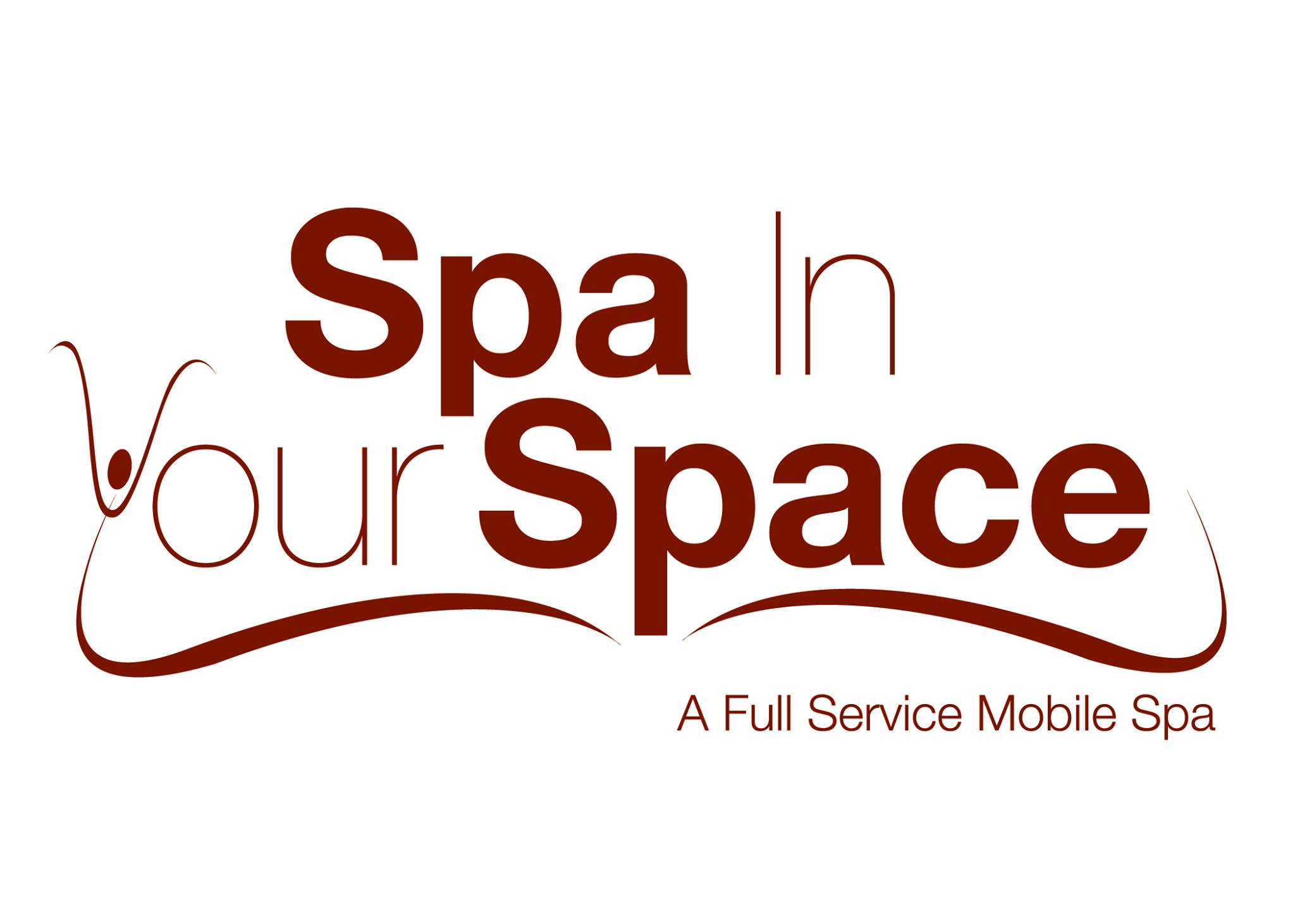 Reserve Your Spa Party or Corporate Event Now!
Complete the online Reservation Request Form to check availability of your requested date and time.
Reserve Your Spa Party or Corporate Event Now!
Please click the button below to provide us with information for your upcoming Spa Party or Corporate Event.
Reservation Request Form