Oops...
Response code is 429. Body: <!DOCTYPE html> <html lang="en" class="no-js not-logged-in "> <head> <meta charset="utf-8"> <meta http-equiv="X-UA-Compatible" content="IE=edge"> <title> Page Not Found • Instagram </title> <meta name="robots" content="noimageindex, noarchive"> <meta name="apple-mobile-web-app-status-bar-style" content="default"> <meta name="mobile-web-app-capable" content="yes"> <meta name="theme-color" content="#ffffff"> <meta id="viewport" name="viewport" content="width=device-width, initial-scale=1, minimum-scale=1, maximum-scale=1, viewport-fit=cover"> <link rel="manifest" href="/data/manifest.json"> <script type="text/javascript"> (function() { var docElement = document.documentElement; var classRE = new RegExp('(^|\\s)no-js(\\s|$)'); var className = docElement.className; docElement.className = className.replace(classRE, '$1js$2'); })(); </script> <script type="text/javascript"> (function() { if ('PerformanceObserver' in window && 'PerformancePaintTiming' in window) { window.__bufferedPerformance = []; var ob = new PerformanceObserver(function(e) { window.__bufferedPerformance.push.apply(window.__bufferedPerformance,e.getEntries()); }); ob.observe({entryTypes:['paint']}); } window.__bufferedErrors = []; window.onerror = function(message, url, line, column, error) { window.__bufferedErrors.push({ message: message, url: url, line: line, column: column, error: error }); return false; }; window.__initialData = { pending: true, waiting: [] }; function asyncFetchSharedData(extra) { var sharedDataReq = new XMLHttpRequest(); sharedDataReq.onreadystatechange = function() { if (sharedDataReq.readyState === 4) { if(sharedDataReq.status === 200){ var sharedData = JSON.parse(sharedDataReq.responseText); window.__initialDataLoaded(sharedData, extra); } } } sharedDataReq.open('GET', '/data/shared_data/', true); sharedDataReq.send(null); } function notifyLoaded(item, data) { item.pending = false; item.data = data; for (var i = 0;i < item.waiting.length; ++i) { item.waiting[i].resolve(item.data); } item.waiting = []; } function notifyError(item, msg) { item.pending = false; item.error = new Error(msg); for (var i = 0;i < item.waiting.length; ++i) { item.waiting[i].reject(item.error); } item.waiting = []; } window.__initialDataLoaded = function(initialData, extraData) { if (extraData) { for (var key in extraData) { initialData[key] = extraData[key]; } } notifyLoaded(window.__initialData, initialData); }; window.__initialDataError = function(msg) { notifyError(window.__initialData, msg); }; window.__additionalData = {}; window.__pendingAdditionalData = function(paths) { for (var i = 0;i < paths.length; ++i) { window.__additionalData[paths[i]] = { pending: true, waiting: [] }; } }; window.__additionalDataLoaded = function(path, data) { if (path in window.__additionalData) { notifyLoaded(window.__additionalData[path], data); } else { console.error('Unexpected additional data loaded "' + path + '"'); } }; window.__additionalDataError = function(path, msg) { if (path in window.__additionalData) { notifyError(window.__additionalData[path], msg); } else { console.error('Unexpected additional data encountered an error "' + path + '": ' + msg); } }; })(); </script><script type="text/javascript"> /* Copyright 2018 Google Inc. All Rights Reserved. Licensed under the Apache License, Version 2.0 (the "License"); you may not use this file except in compliance with the License. You may obtain a copy of the License at http://www.apache.org/licenses/LICENSE-2.0 Unless required by applicable law or agreed to in writing, software distributed under the License is distributed on an "AS IS" BASIS, WITHOUT WARRANTIES OR CONDITIONS OF ANY KIND, either express or implied. See the License for the specific language governing permissions and limitations under the License. */ (function(){function g(a,c){b||(b=a,f=c,h.forEach(function(a){removeEventListener(a,l,e)}),m())}function m(){b&&f&&0<d.length&&(d.forEach(function(a){a(b,f)}),d=[])}function n(a,c){function k(){g(a,c);d()}function b(){d()}function d(){removeEventListener("pointerup",k,e);removeEventListener("pointercancel",b,e)}addEventListener("pointerup",k,e);addEventListener("pointercancel",b,e)}function l(a){if(a.cancelable){var c=performance.now(),b=a.timeStamp;b>c&&(c=+new Date);c-=b;"pointerdown"==a.type?n(c, a):g(c,a)}}var e={passive:!0,capture:!0},h=["click","mousedown","keydown","touchstart","pointerdown"],b,f,d=[];h.forEach(function(a){addEventListener(a,l,e)});window.perfMetrics=window.perfMetrics||{};window.perfMetrics.onFirstInputDelay=function(a){d.push(a);m()}})(); </script> <link rel="apple-touch-icon-precomposed" sizes="76x76" href="/static/images/ico/apple-touch-icon-76x76-precomposed.png/666282be8229.png"> <link rel="apple-touch-icon-precomposed" sizes="120x120" href="/static/images/ico/apple-touch-icon-120x120-precomposed.png/8a5bd3f267b1.png"> <link rel="apple-touch-icon-precomposed" sizes="152x152" href="/static/images/ico/apple-touch-icon-152x152-precomposed.png/68193576ffc5.png"> <link rel="apple-touch-icon-precomposed" sizes="167x167" href="/static/images/ico/apple-touch-icon-167x167-precomposed.png/4985e31c9100.png"> <link rel="apple-touch-icon-precomposed" sizes="180x180" href="/static/images/ico/apple-touch-icon-180x180-precomposed.png/c06fdb2357bd.png"> <link rel="icon" sizes="192x192" href="/static/images/ico/favicon-192.png/68d99ba29cc8.png"> <link rel="mask-icon" href="/static/images/ico/favicon.svg/fc72dd4bfde8.svg" color="#262626"> <link rel="shortcut icon" type="image/x-icon" href="/static/images/ico/favicon.ico/36b3ee2d91ed.ico"> <style type="text/css">/* @generated * DO NOT CHANGE THIS FILE. Instead, modify the non-build version of "main.css" * then run "yolo css" */ body{-webkit-font-smoothing:antialiased;background-color:#fafafa;font-family:-apple-system,BlinkMacSystemFont,"Segoe UI",Roboto,Helvetica,Arial,sans-serif;margin:0}.client-root{font-size:14px}a{text-decoration:none}.-cx-PRIVATE-Page__body__,.-cx-PRIVATE-Page__main__,.-cx-PRIVATE-Page__root__{display:-webkit-box;display:-webkit-flex;display:-ms-flexbox;display:flex;-webkit-box-orient:vertical;-webkit-box-direction:normal;-webkit-flex-direction:column;-ms-flex-direction:column;flex-direction:column}.-cx-PRIVATE-Page__root__{height:100vh}.-cx-PRIVATE-Page__body__,.-cx-PRIVATE-Page__main__{-webkit-box-flex:1;-webkit-flex:1 0 auto;-ms-flex:1 0 auto;flex:1 0 auto}.-cx-PRIVATE-Page__main__{margin-top:137px;position:relative}@media screen and (max-width:990px){.-cx-PRIVATE-Page__main__{display:block;margin-top:0}}.-cx-PRIVATE-NavBar__root__{background-color:#fff;border-bottom:1px solid #efefef;height:77px;position:fixed;top:0;width:100%;z-index:100}.-cx-PRIVATE-NavBar__profilePic__{display:none}.-cx-PRIVATE-NavBar__username__{color:#003569;display:inline!important;float:right;font-weight:400;margin-right:2px;margin-top:12px}.-cx-PRIVATE-NavBar__signIn__{display:inline-block;float:right;margin-right:2px;margin-top:12px}.-cx-PRIVATE-NavBar__signInText__{color:#003569;font-weight:400}.-cx-PRIVATE-NavBar__logo__{background-image:url(/static/images/branding/logoWhiteoutLockup.png/3a62b1a95da3.png);background-size:100%;height:35px;left:16px;position:absolute;text-indent:-9999em;top:6px;width:176px}.-cx-PRIVATE-NavBar__logo__ a{display:block;height:100%;width:100%}@media screen and (-webkit-min-device-pixel-ratio:1.5),screen and (min-resolution:1.5dppx){.-cx-PRIVATE-NavBar__logo__{background-image:url(/static/images/branding/logoWhiteoutLockup@2x.png/43608c988939.png)}}.-cx-PRIVATE-NavBar__logoGroup__{left:16px;position:absolute;top:6px}.-cx-PRIVATE-NavBar__logoGroup__ .-cx-PRIVATE-NavBar__logo__{position:static}.-cx-PRIVATE-NavBar__wrapper__{margin:0 auto;max-width:1026px;padding:0 16px;position:relative}.-cx-PRIVATE-NavBar__topBarActions__,.-cx-PRIVATE-SidebarLayout__content__ li{list-style:none}.-cx-PRIVATE-NavBar__dropdown__,.-cx-PRIVATE-NavBar__topBarLeft__,.-cx-PRIVATE-SidebarLayout__content__ .separator,.-cx-PRIVATE-SidebarLayout__content__ .subtitle{display:none}.-cx-PRIVATE-SidebarLayout__content__{border-right:1px solid #efefef;height:100%;width:220px}.-cx-PRIVATE-SidebarLayout__content__ ul{margin:0;padding:0}@media screen and (max-width:990px){.-cx-PRIVATE-SidebarLayout__content__{margin:0 px;border:0;width:100%}.-cx-PRIVATE-SidebarLayout__content__ ul{display:none}}.-cx-PRIVATE-SidebarLayout__root__{-webkit-box-sizing:border-box;box-sizing:border-box;height:100%;pointer-events:none;position:absolute;width:100%;z-index:1}@media screen and (max-width:990px){.-cx-PRIVATE-SidebarLayout__root__{height:auto;padding-bottom:0;padding-top:78px;position:static}}.-cx-PRIVATE-SidebarLayout__contentWrapper__,.-cx-PRIVATE-SidebarLayout__navWrapper__{-webkit-box-flex:1;-webkit-flex:1 0 auto;-ms-flex:1 0 auto;flex:1 0 auto;margin:0 auto;position:relative;width:992px}@media screen and (min-width:991px){.-cx-PRIVATE-SidebarLayout__navWrapper__{height:100%}}@media screen and (max-width:990px){.-cx-PRIVATE-SidebarLayout__navWrapper__{-webkit-box-sizing:border-box;box-sizing:border-box;display:inline-block;height:auto;min-height:0;padding:0;width:100%}}.-cx-PRIVATE-SidebarLayout__nav__{float:left;height:100%;padding-right:0;pointer-events:initial;width:256px}@media screen and (max-width:990px){.-cx-PRIVATE-SidebarLayout__nav__{float:none;display:block;margin:0!important;background:0 0;border:0;width:100%}}.-cx-PRIVATE-SidebarLayout__contentWrapper__{background-color:#fff;border:1px solid #efefef;-webkit-box-sizing:border-box;box-sizing:border-box;padding:0 16px 20px}@media screen and (min-width:991px){.-cx-PRIVATE-SidebarLayout__contentWrapper__{border:1px solid #efefef;border-radius:3px}}@media screen and (max-width:990px){.-cx-PRIVATE-SidebarLayout__contentWrapper__{width:100%;-webkit-box-sizing:border-box;box-sizing:border-box}.-cx-PRIVATE-SidebarLayout__pageContent__ .-cx-PRIVATE-SidebarLayout__contentWrapper__{padding:0 10px}}.-cx-PRIVATE-SidebarLayout__pageContent__{color:#262626;margin-left:205px;padding:30px 50px}@media screen and (max-width:990px){.-cx-PRIVATE-SidebarLayout__pageContent__{margin-left:0;margin-right:0;padding:20px 0}}.-cx-PRIVATE-SidebarLayout__pageContent__>:first-child{margin-top:0}.-cx-PRIVATE-SidebarLayout__pageContent__ a{color:#003569}.-cx-PRIVATE-SidebarLayout__pageContent__ h1{font-size:32px;font-weight:400;margin-bottom:20px;margin-top:28px}.-cx-PRIVATE-SidebarLayout__pageContent__ h2{font-size:24px;font-weight:400;margin-bottom:12px;margin-top:28px}.-cx-PRIVATE-SidebarLayout__pageContent__ h3{font-weight:600;margin-bottom:12px;margin-top:28px}.-cx-PRIVATE-SidebarLayout__pageContent__ li{padding-left:8px}.-cx-PRIVATE-SidebarLayout__pageContent__ li:not(:first-child){margin-top:8px}.-cx-PRIVATE-SidebarLayout__pageContent__ pre{white-space:pre-wrap}.-cx-PRIVATE-Navigation__header__{color:#999;font-size:16px;font-weight:initial;margin:0;padding:16px;text-transform:uppercase}@media screen and (max-width:990px){.-cx-PRIVATE-Navigation__header__:first-child{display:block}.-cx-PRIVATE-Navigation__header__:not(:first-child){display:none}.-cx-PRIVATE-Navigation__header__ i{float:left;width:22px;height:18px;margin-right:8px;margin-left:10px;background:url(/static/images/glyphs/disclosure-down@2x.png/9ae8409fbb3a.png) no-repeat center;background-size:14px 14px}.-cx-PRIVATE-SidebarLayout__content__.active .-cx-PRIVATE-Navigation__header__ i{-webkit-transform:rotate(180deg);transform:rotate(180deg)}}.-cx-PRIVATE-Navigation__navLink__,.-cx-PRIVATE-Navigation__navLink__:active,.-cx-PRIVATE-Navigation__navLink__:hover,.-cx-PRIVATE-Navigation__navLink__:visited{border-left:2px solid transparent;-webkit-box-sizing:border-box;box-sizing:border-box;color:#262626;font-size:16px;display:block;padding:16px 16px 16px 30px;width:100%}.-cx-PRIVATE-Navigation__navLink__:hover{border-left-color:#dbdbdb}.-cx-PRIVATE-Navigation__active__ .-cx-PRIVATE-Navigation__navLink__{border-left-color:#262626;font-weight:600}.-cx-PRIVATE-Footer__root__{font-size:12px;height:77px}.-cx-PRIVATE-Footer__copyright__{color:#262626;display:inline-block;float:right;font-weight:600;margin-top:20px;text-transform:uppercase}.-cx-PRIVATE-Footer__nav__{display:inline-block}@media screen and (max-width:990px){.-cx-PRIVATE-Footer__copyright__{text-align:center;width:100%}}.-cx-PRIVATE-Footer__navItems__{margin:20px 0;padding:0;text-align:center}.-cx-PRIVATE-Footer__navItems__ li{display:inline-block;list-style:none}.-cx-PRIVATE-Footer__navItems__ li:not(:first-child){margin-left:15px}.-cx-PRIVATE-Footer__navItems__ a,.-cx-PRIVATE-Footer__navItems__ a:active,.-cx-PRIVATE-Footer__navItems__ a:focus,.-cx-PRIVATE-Footer__navItems__ a:hover,.-cx-PRIVATE-Footer__navItems__ a:visited{color:#003569;font-weight:600;text-transform:uppercase}.-cx-PRIVATE-Footer__wrapper__{margin-left:auto;margin-right:auto;max-width:1026px;padding:0 20px}.-cx-PRIVATE-ErrorPage__errorContainer__{text-align:center}@media (max-width:990px){.-cx-PRIVATE-ErrorPage__errorContainer__{padding:100px 40px 0}}.-cx-PRIVATE-ErrorPage__errorContainer__ a,.-cx-PRIVATE-ErrorPage__errorContainer__ a:visited{color:#003569}.-cx-PRIVATE-Linkshim__followLink__{background-color:#fff;color:#3897f0;border:1px solid #3897f0;border-radius:3px;display:inline-block;-webkit-box-sizing:border-box;box-sizing:border-box;text-align:center;padding:8px;font:inherit;font-weight:700;width:90%}@media (min-width:736px){.-cx-PRIVATE-Linkshim__followLink__{width:10%}}.-cx-PRIVATE-Linkshim__followLink__:active{opacity:.5}.-cx-PRIVATE-Linkshim__followLink__:focus{color:#1372cc;border:1px solid #1372cc}.-cx-PRIVATE-GatedContentPage__userAvatarContainer__{height:70px;text-align:center}.-cx-PRIVATE-GatedContentPage__userAvatar__{border-radius:50%;height:100%;width:auto}</style> <script type="text/javascript" src="/static/scripts/jquery.js/a4e77326039e.js" crossorigin="anonymous"></script> <script type="text/javascript" src="/static/scripts/bluebar.js/203583927eba.js" crossorigin="anonymous"></script> </head> <body class=" p-error dialog-404" style=""> <div class="root -cx-PRIVATE-Page__root -cx-PRIVATE-Page__root__"> <div class="page -cx-PRIVATE-Page__body -cx-PRIVATE-Page__body__"> <header class="top-bar top-bar-new -cx-PRIVATE-NavBar__root -cx-PRIVATE-NavBar__root__"> <div class="top-bar-wrapper -cx-PRIVATE-NavBar__wrapper -cx-PRIVATE-NavBar__wrapper__"> <div class="logo -cx-PRIVATE-NavBar__logo -cx-PRIVATE-NavBar__logo__"><a href="/">Instagram</a></div> <div class="top-bar-left -cx-PRIVATE-NavBar__topBarLeft -cx-PRIVATE-NavBar__topBarLeft__"> <ul class="top-bar-actions"> <li> <a class="top-bar-home" href="/" label=Home><i></i></a> </li> </ul> </div> <div class="top-bar-right account-state" id="top_bar_right"> <ul class="top-bar-actions -cx-PRIVATE-NavBar__topBarActions -cx-PRIVATE-NavBar__topBarActions__"> <li id="link_profile" class="link-signin -cx-PRIVATE-NavBar__signIn -cx-PRIVATE-NavBar__signIn__"> <a href="/accounts/login/" class="loginLink"> <i></i> <strong class="-cx-PRIVATE-NavBar__signInText -cx-PRIVATE-NavBar__signInText__">Log in</strong> </a> </li> </ul> </div> </div> </header> <!-- .top-bar --> <div class="main -cx-PRIVATE-Page__main -cx-PRIVATE-Page__main__"> <div class="error-container -cx-PRIVATE-ErrorPage__errorContainer -cx-PRIVATE-ErrorPage__errorContainer__"> <h2>Error</h2> <p>Please wait a few minutes before you try again.</p> </div> </div> <!-- .main --> </div> <!-- .page --> <footer class="page-footer -cx-PRIVATE-Footer__root -cx-PRIVATE-Footer__root__" role="contentinfo"> <div class="wrapper -cx-PRIVATE-Footer__wrapper -cx-PRIVATE-Footer__wrapper__"> <nav class="-cx-PRIVATE-Footer__nav -cx-PRIVATE-Footer__nav__"> <ul class="-cx-PRIVATE-Footer__navItems -cx-PRIVATE-Footer__navItems__"> <li><a href="/about/us/">About us</a></li> <li><a href="https://help.instagram.com/">Support</a></li> <li><a href="https://about.instagram.com/blog/">Press</a></li> <li><a href="/developer/">API</a></li> <li><a href="/about/jobs/">Jobs</a></li> <li><a href="/legal/privacy/">Privacy</a></li> <li><a href="/legal/terms/"> Terms </a></li> </ul> </nav> <p class="copyright -cx-PRIVATE-Footer__copyright -cx-PRIVATE-Footer__copyright__">© 2020 Instagram</p> </div> </footer> <div id="reactModalMountPoint"></div> </div> <!-- .root --> <script type="text/javascript"> (function(){ function normalizeError(err) { var errorInfo = err.error || {}; var getConfigProp = function(propName, defaultValueIfNotTruthy) { var propValue = window._sharedData && window._sharedData[propName]; return propValue ? propValue : defaultValueIfNotTruthy; }; var windowUrl = window.location.href; var errUrl = err.url || windowUrl; return { line: err.line || errorInfo.message || 0, column: err.column || 0, name: 'InitError', message: err.message || errorInfo.message || '', script: errorInfo.script || '', stack: errorInfo.stackTrace || errorInfo.stack || '', timestamp: Date.now(), ref: windowUrl.indexOf('direct') >= 0 ? 'direct' : windowUrl, deployment_stage: getConfigProp('deployment_stage', ''), frontend_env: getConfigProp('frontend_env', 'prod'), rollout_hash: getConfigProp('rollout_hash', ''), is_prerelease: window.__PRERELEASE__ || false, bundle_variant: getConfigProp('bundle_variant', null), request_url: errUrl.indexOf('direct') >= 0 ? 'direct' : errUrl, response_status_code: errorInfo.statusCode || 0 } } window.addEventListener('load', function(){ if (window.__bufferedErrors && window.__bufferedErrors.length) { if (window.caches && window.caches.keys && window.caches.delete) { window.caches.keys().then(function(keys) { keys.forEach(function(key) { window.caches.delete(key) }) }) } window.__bufferedErrors.map(function(error) { return normalizeError(error) }).forEach(function(normalizedError) { var request = new XMLHttpRequest(); request.open('POST', '/client_error/', true); request.setRequestHeader('Content-Type', 'application/json; charset=utf-8'); request.send(JSON.stringify(normalizedError)); }) } }) }()); </script> </body> </html> Something went wrong. Please report issue.
---
---
The Oxygen Bar is a unique service and great addition to any event. Enhance the Oxygen Bar with additional Oxygen infused services to create your very own Oxygen Experience.
The Oxygen Bar
The Oxygen Bar is powered by an Oxygen concentrator that produces 3 LPM (liters per minute) of 95% pure oxygen allowing the customer to breathe 4 to 5 times the normal amount of oxygen. Guests sit at the Oxygen Bar while wearing a disposable nasal cannula. Nasal cannulas are sterile and used only once, then discarded. Relax as you choose one of the therapeutic oxygen aromas which can be customized for your event. As you breathe in the Oxygen and enjoy the aromatherapy fragrances you will relax with our heated Shiatsu Neck Massagers that you can control and enjoy during your session. Your guests can receive 10 or 15 minute sessions which allows us to easily service large groups. Allow the Oxygen Bar to raise your event experience to a new level. This is a great addition to any Convention, Wedding Reception, Corporate Event, Trade Show, Team Building Exercise or any other event.
The Oxygen Bar offers many benefits including:
Reduce Stress
Increase Energy & Alertness
Relieve Muscle Stiffness
Alleviate Headaches and Hangovers
Feel Refreshed
The Oxygen Bar Includes:
Oxygen Delivery Systems
"Oxygen Bartender"
Bar Tables w/Chairs
Therapeutic Aroma options (4 each station, can customize for your wedding theme)
Unlimited Nasal Cannulas (Hoses) in a variety of colors
Heated Shiatsu Neck & Shoulder Massagers for guests to enjoy and control while receiving Oxygen service.
(Note: we will need access to electricity)
Pricing:
Pricing for the Oxygen Bar is $125 per Oxygen Delivery Unit, per hour. (2 hour minimum)
---
---
---
A Few Benefits Of Oxygen
*Heightens concentration, alertness and memory ​ *Provides a natural remedy for headaches, migraines and hangovers *Oxygen is vital to your immune system, memory, thinking and sight *Relieves muscle stiffness, supports athletic performance *Lessens Chronic Fatigue Syndrome and gives you better sleep patterns *Oxygen gives you energy! 90% of our energy comes from oxygen, and only 10% from food and water *Promotes healing and counters aging *Strengthens your heart, reducing the risk of heart attacks *Calms your mind and stabilizes your nervous system *Speeds up the body's recovery after physical exertion *Relieves temporary altitude discomfort *Improves digestion and cell metabolism

Note:

Breathing in non-medical, scented oxygen at an oxygen bar delivers 4 to 5 times the amount of oxygen present in normal air. The experience leaves clients feeling refreshed, full of energy and detoxified.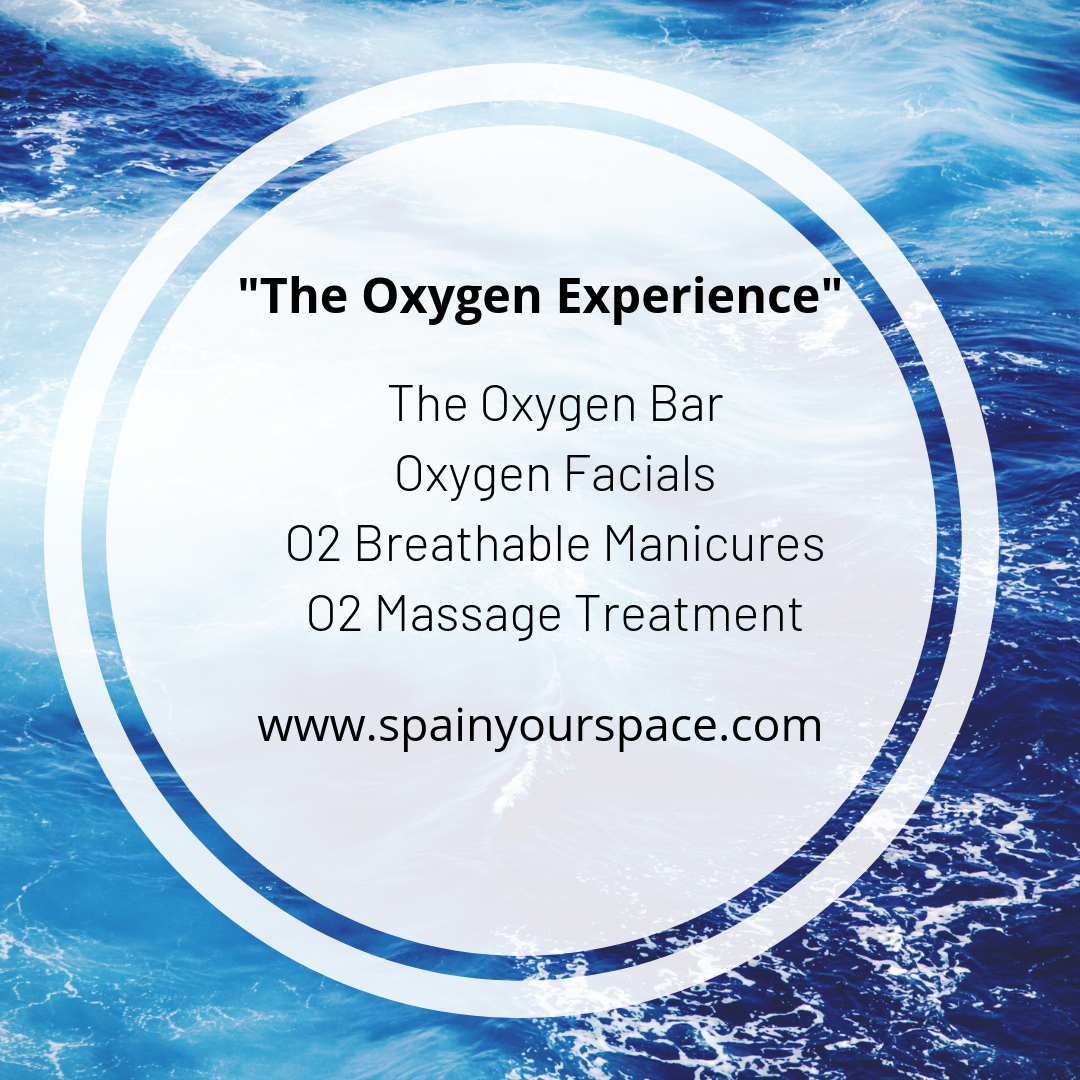 ---
---
---
---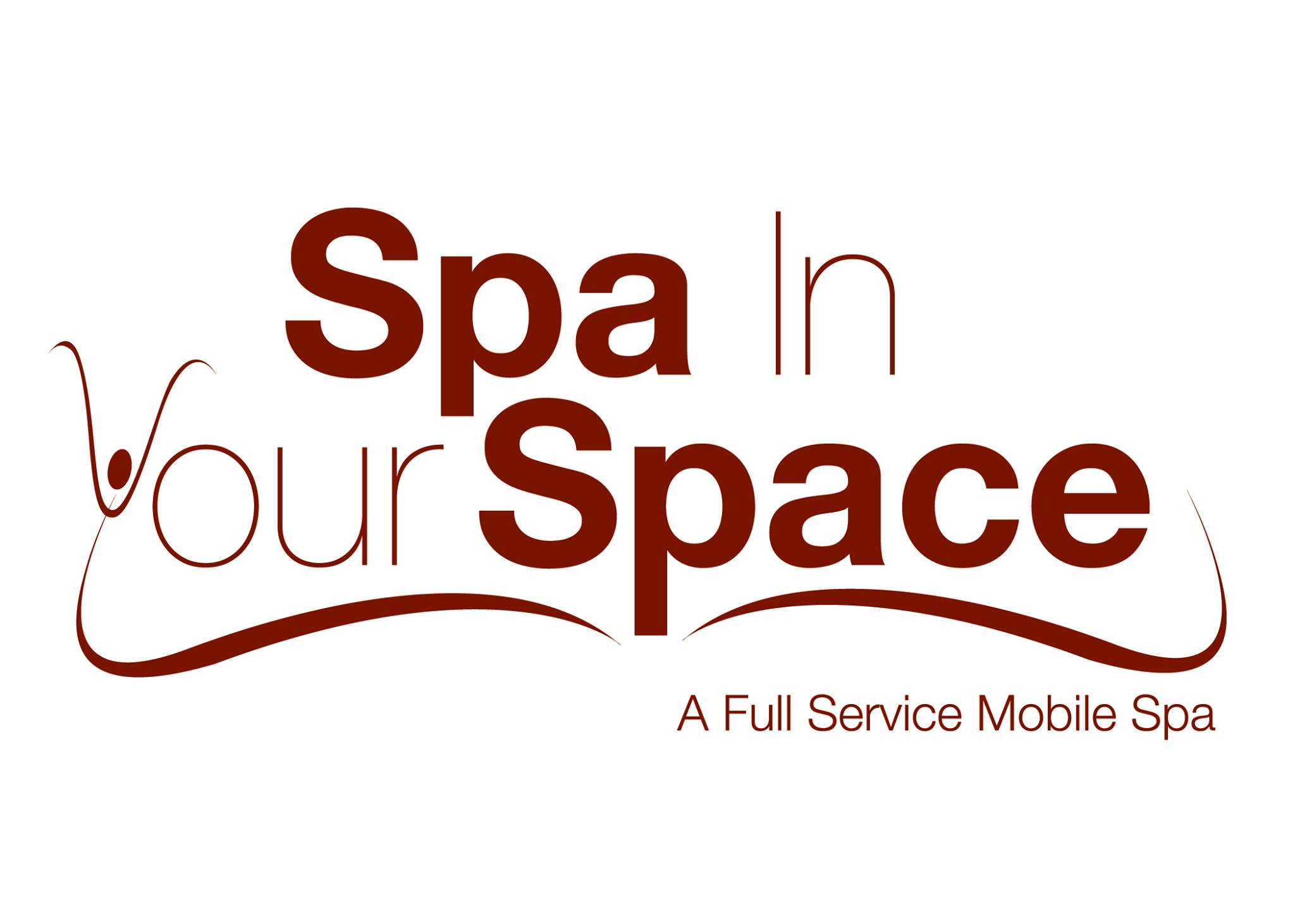 Reserve Your Spa Party or Corporate Event Now!
Complete the online Reservation Request Form to check availability of your requested date and time.
Reserve Your Spa Party or Corporate Event Now!
Please click the button below to provide us with information for your upcoming Spa Party or Corporate Event.
Reservation Request Form